500KG ood waste composting machine for restaurant
0
stars, based on
0
reviews
Price:
CNY¥6.36CNY¥813516.80 / set
Food waste disposal
SUNEFUN possess international advanced waste disposal research center, and firstly put forward Environmental-protection commercial waste disposer, which will turn the vegetables leaves, peels, and leftovers leftover into air and water vapor, through microbial fermentation, decomposition, and conversion , decomposition rate over 98%. Residues are directly converted into organic fertilizers.
he restaurant garbage can be poured into the garbage disposal machine and can be directly biodegraded, which is convenient and quick.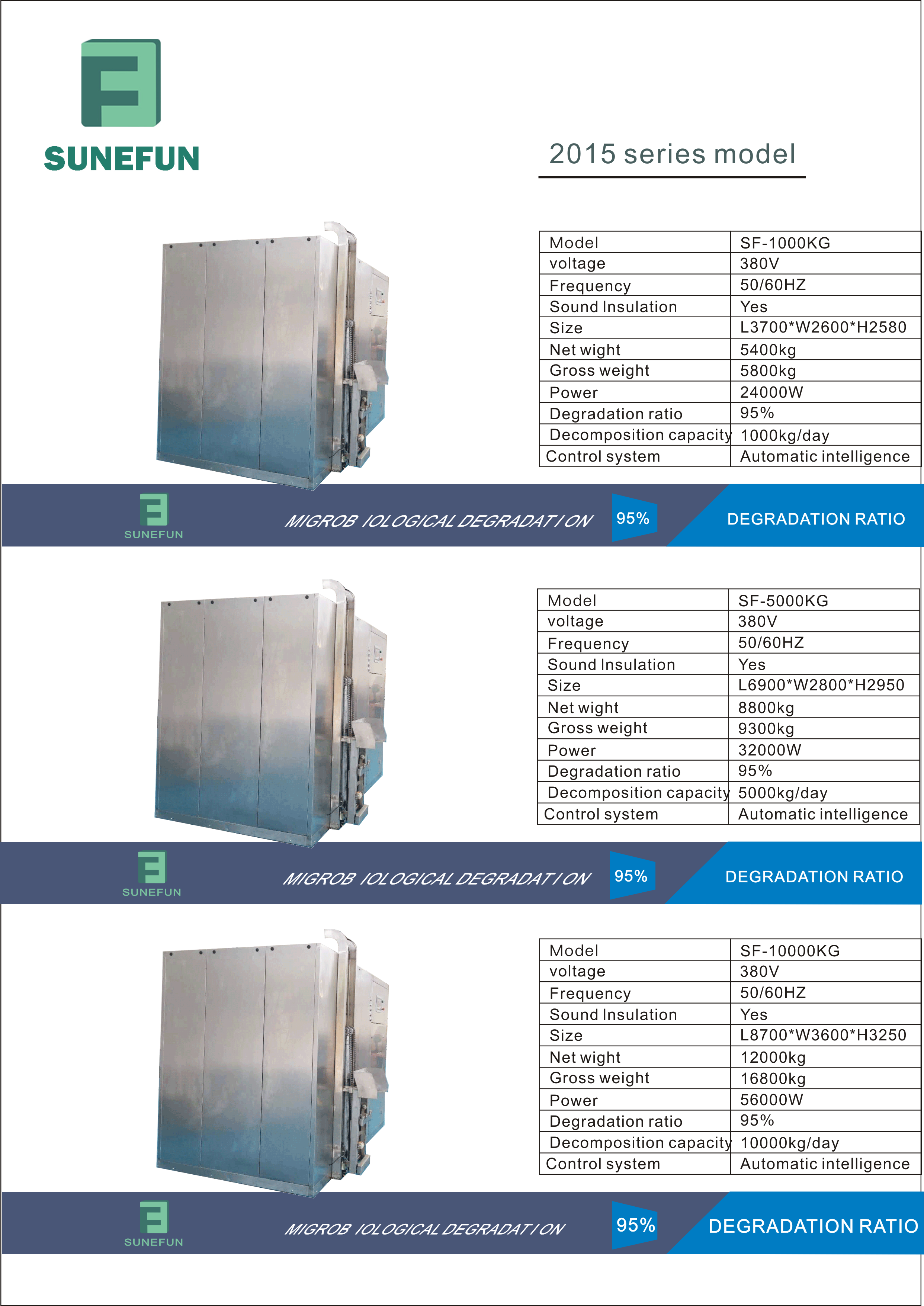 No installation, plug and play
Fruit residues Residues of vegetables, , chicken bone fish
vegetable residues
leftover residues
chicken bone and fish spines
Breaking through the traditional methods of garbage incineration and landfill, the eco-friendly kitchen waste disposer use high-tech micro-organisms to decompose the household waste, creating a precedent for the microbial decomposition of garbage.
98% of the food waste is decomposed, and the left 2% is converted into biological fertilizer, which achieves zero waste discharge.
Ecological cycle
Firstly extract bio-digestants from the nature,then use our garbage disposal machine to decompose food waste into air,and organic fertilizer, finally back to nature.Organic fertilizer can be used for home gardening
Tags: 500kg food waste composting machine suppliers, discount 500kg food waste composting machine, durable 500kg food waste composting machine, buy 500kg food waste composting machine
If you want to know more products, we have: 300kg food waste composting machine manufacturers, food garbage digester manufacturers, 50kg food digester manufacturers
other machines you might need